Last Updated on August 30, 2022 by homeguide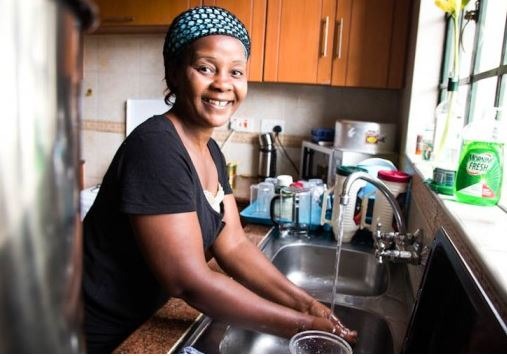 With the busy schedules that we lead in the city, it is not always possible to find time to clean our houses. This is why many people prefer hiring cleaning companies instead of doing it themselves.
Contact us to professionally clean your home. We will arrive on time and make sure to leave your home looking sparkling clean and smelling fresh.
What Makes Us Apart from Other Cleaning Companies in Kenya
We are Experienced and Professional Cleaners
We have been in the cleaning business for more than 8 years now and we have worked with clients from all walks of life. So you can rest assured that when you hire our cleaners for any type of cleaning service, you're getting quality work done at affordable prices which is what most businesses strive for.
We understand that every client has different needs and our job is to meet those expectations as much as possible.
Our Goal Is to Make Every Customer Happy with Our Services
We take pride in the quality of our home cleaning services and believe that our customers should feel satisfied with their experience with us.
Your Home Is Cleaned Your Way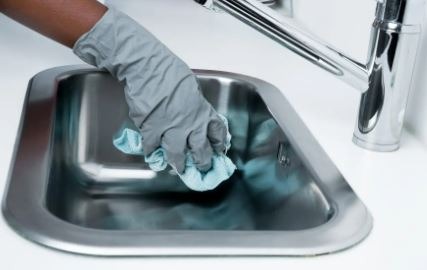 We work with you to create a customized plan that fits your lifestyle and budget. Our trained professionals will arrive on time and get the job done quickly and efficiently.
We have hundreds of happy clients who have come to us for help with their cleaning needs.
Contact US
Call/WhatsApp: 0714195554
Email: nashmaeva@gmail.com
Our Home cleaning services Price List
1 Bedroom – kshs.3, 000/=
2 Bedroom – Kshs.5,000/=
3 Bedroom – kshs.7,000/=
4 Bedroom – Kshs.9,000/=
5.Bedroom – Kshs.11,000/=
A professional cleaning service is a great investment for your time and energy. While you may have the skills to keep your house tidy and clean, it's often more convenient to hire a professional cleaner in Kenya who can do the job quickly and efficiently.
There are many factors that affect the cost of hiring a house cleaning service, including:
The size of your home. Larger homes require more time for cleaning, which increases the cost.
The frequency of cleaning. Weekly cleanings will be more expensive than monthly ones.
The number of rooms being cleaned. More rooms require more time and effort on behalf of the cleaners, so you'll pay more for more rooms.
The Cleaning Services that We Offer in Nairobi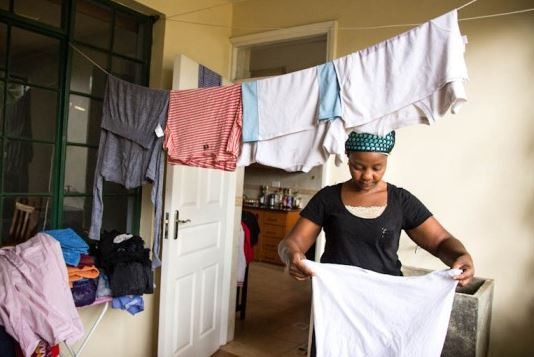 We offer a wide range of cleaning services to ensure your home is clean, fresh, and healthy.
The list of cleaning services that we offer include:
Carpet Cleaning
Doing Laundry which is not offered by many cleaning services companies in Nairobi
Floor and wall cleaning
Cleaning Windows, doors, cabinets, counters
Cleaning Utensils in the kitchen
Cleaning fridge, microwave, and other appliances in the kitchen
Cleaning bedrooms
Cleaning Kitchen
Cleaning Sitting rooms
We Offer One Time or Regular Home Cleaning Services
From time to time, it's good to have a thorough clean-up. If you're tired of having to do the cleaning yourself, or if you just don't have the time, hiring a professional cleaner can be the solution.
We offer one-time cleaning services, but we also offer regular home cleaning services. We'll come in weekly or biweekly and tidy up your home so that it looks great and functions properly.
One Time Cleaning
One-time cleaning is perfect for those who have not yet found regular customers or would like to try us out before committing to weekly or biweekly service.
Regular Home Cleaning Services
Regular housekeeping service comes in once a week or twice a month and cleans all the rooms in your house. You might even get your laundry done.
The price depends on how big your house is. Some companies offer discounts if you sign up for multiple visits per month.
Our staff will arrive on time and ready to work. Our thorough, professional approach ensures that every detail is taken care of so you can sit back and relax knowing your home is being taken care of by experts.
Deep Cleaning
If you have been living in your home for a long time and are ready for deep cleaning, then our deep cleaning service may be just what you need.
We will thoroughly clean all surfaces in your home, from top to bottom. We will even take care of those hard-to-reach areas, like under kitchen cabinets or behind storage units.
Most Popular Cleaning Services
There are many different types of home cleaning services available depending on what you need to be done. Some companies will only offer one type of service, while others provide a wide range of services.
Some companies will even clean your car, so you don't have to worry about getting behind the wheel with dirty floors or windows any longer.
Carpet Cleaning Nairobi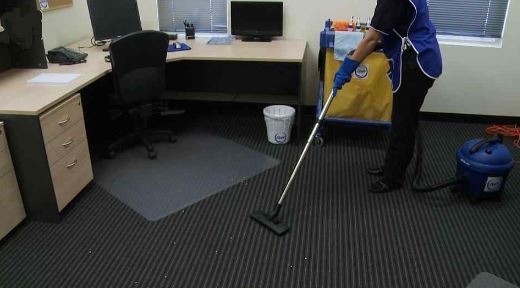 Our professional carpet cleaners use the best equipment and products to bring back the original color and texture of your carpets. We will also do your upholstery making it look like new again.
Tile & Grout Cleaning
We have a team of tile cleaners who use special products and equipment to restore your tiles back to their original glory. We also have grout cleaning services that ensure that grouts are spotless after being cleaned by our experts hence making them look better than ever before.
Office Cleaning Services in Nairobi, Kenya
If you run an office or a business with multiple employees, it is important that the area where they work is kept pristine at all times.
We provide regular office cleaning services for companies around the country. Our office cleaners know how to deal with different types of messes and will make sure that your workspace is spotless at all times.
Move In/Out Cleaning
This is one of the most popular cleaning services sought in Kenya. Move-in/out cleaning is ideal for new homeowners looking for someone to get their new place looking its best.
After moving into a new home, most people are too busy unpacking and organizing their belongings that they do not have the time or energy needed to clean the entire house. We understand this situation completely! That's why we offer move-in/out cleaning services at reasonable prices.
Post Construction Cleaning
Post construction cleaning is also a service provided by our company. If you just had work done on your home such as remodeling, adding on, or building an addition, post-construction cleaning can help make sure the job was done right by cleaning up after all contractors have left.
Our post-construction cleaning service ensures that all debris is removed from the property and any messes created during construction are cleaned up so you don't have to worry about it.
Commercial Cleaning Services
Commercial cleaning is another service offered by our company here at Home Guide. We understand that when running a business, time is money. That's why we offer commercial cleaning services that allow you to spend more time growing your business and less time trying to keep it clean.
Why Cleaning Is Important at Home
Home cleaning services are a great way to keep your home spic and span. Cleaning the house is a chore that can be very time-consuming and stressful. This, however, does not have to be the case. You can get professional help with all types of home cleaning services at affordable rates.
There are many benefits of getting a professional home cleaning service. These include:
Time-Saving
If you are busy at work or managing other aspects of your life, then it may seem impossible to find time for such tasks as doing laundry and scrubbing the floors. Professional house cleaners or the best cleaning services in Nairobi will do this for you so you have more time to spend with family members or on other activities that are important to you.
Peace of Mind
Letting someone else clean your home gives you peace of mind knowing that your house is being taken care of properly by professionals who know what they're doing when it comes to keeping things clean and tidy in your home.
Better Results
If you're looking for better results than what you would probably get from doing it yourself, then getting the help of the best cleaning services in Nairobi is definitely worth considering because they know how to get rid of dirt and grime effectively without damaging surfaces or leaving behind streaks on windows.
FAQs related to Home Cleaning Services
How much do cleaning services cost?
1 Bedroom – kshs.3, 000/=
2 Bedroom – Kshs.5,000/=
3 Bedroom – kshs.7,000/=
4 Bedroom – Kshs.9,000/=
5.Bedroom – Kshs.11,000/=
Vary by Cleaning Company, Services Offered, and Number of Rooms
The cost of hiring a professional cleaner varies by company and the type of service provided. Generally speaking, you can expect to pay more for deep cleaning and less for light cleaning.
However, it's important to note that there are many ways that cleaning services charge their customers. Some charge by the hour while others charge by square footage or the number of rooms cleaned.
Additional Services Can Increase Cost
In addition, when comparing prices between companies, keep in mind that prices may not be identical even if they offer similar services. Some companies will have extra charges for additional services (such as laundry) while others will offer discounts if you sign up for regular visits or if you purchase supplies from them.
How Much Does a Private Cleaning Lady Cost?
As I mentioned before, the cost of hiring a professional cleaning service or lady depends on the size of your home and the frequency with which you want the maid to clean.
It's also important to know that not all cleaning companies are created equal; some are much more affordable than others.
Do I have to be at home when you are cleaning?
You don't need to be at home when we clean. In fact, most of our clients prefer that we have access to their homes while they are at work or running errands. This way, we can get as much done as possible in the time allotted for cleaning your home.
You are welcome to stay in the house or leave during this time. If you have pets, we will take care of them as well as any children that may be present in the home.
After the cleaning is complete, our crew will return any keys left behind and make sure everything is locked up before leaving your property.
How to find a house cleaning service?
Finding a good local maid service can be a challenge, especially if you haven't used one before. But it can also be a great way to save time and money.
When looking for a house cleaning service, you want to make sure that they offer the type of cleaning that you need to be done. For example, do you need a one-time only cleaning, or do you need weekly/biweekly/monthly and so forth?
Here's how you can find a good house cleaning service near you:
Ask around. You may have friends or family who has used a cleaning service before. Ask them if they liked the service and what they thought of the price. If they liked it, ask them who they used and whether they would recommend that company to others.
Look at the company's website. A good company will have a website that's easy to navigate, contains all of the information you need, and has plenty of photos that show their work.
Search online for local maid services in your area by entering "house cleaning services near me" in Google or another search engine.
What to do before cleaning service comes
Cleaning services can be expensive, so it pays to prepare beforehand. Here are five things you should do before the cleaners arrive:
Communicate Any Questions or Special Requests
If you have any questions about the cleaning process, such as how they will clean specific areas of your home or what chemicals they use, ask them ahead of time. Your cleaner may have suggestions for how you can prepare in advance, such as putting trash cans out on the curb or removing furniture from rooms.
Put Your Pets Away
You don't want your pets to get in the way of the cleaning process or worse yet, get hurt by one of the cleaners. Put your pets in another room with food and water until after the cleaning has been done. You can also put them in a kennel if necessary.