Have you ever tried to buy a toaster only to find yourself more confused than when you started? You're not alone.
There are so many types of toasters available, it can be tough to decipher the differences between them. I've tried to solve this problem by creating the ultimate buyer's guide to toasters.
What is a Bread Toaster?
A bread toaster, or a toast maker, is an electric small appliance designed to toast slices of bread by exposing it to radiant heat, thus converting it into toast. Toasting is a reheating process that results in the browning of bread by oxidation.
Usage
The most use for a toaster is to crisp, brown, and warm pre-sliced bread, buns, or bagels.
Are Toaster Ovens Worth it?
Yes, toasters are worth your cash. Bread toasters are the cheapest, most convenient, and safest way to make toast, bagels, waffles, pop tarts, and other breads.
Brown or Toast Bread
Bread toasters come in different sizes and designs, but their main function is to brown bread evenly on both sides. The slices of bread are inserted vertically into the slots and the heating element is activated.
Some have Extra Features to Bake and Broil
You can also prepare a number of other foods in a bread toaster. Some have extra features such as bake and broil settings, which can be used to bake frozen pizza or broil fish. Others come with special attachments, such as sandwich racks or crumb trays that can be used to prepare snacks such as grilled cheese sandwiches, fish sticks, or French fries.
History of Bread Toasters
Invented in Scotland in 1893, it was developed over the years, with the introduction of an automatic mechanism to stop the toasting and pop the slices up.
The modern toaster is a much different appliance than the original models, which were inefficient and even dangerous at times. Today's models are sleek and stylish and come in a wide variety of colors and sizes. They are also equipped with many features that make them safer and more convenient to use. These include variable controls for temperature, as well as functions for defrosting, reheating, and toasting bagels.
Types of Toasters
Standard toasters
These are the most common type of toaster and feature a base with slots on top. Bread is placed into these slots and then the lever is pressed down, which lowers the bread into the toaster.
Pop Up Toasters
There is a pop-up toaster, which comes in many different sizes from 1 slice to 4 slices. Bread pops up when it is ready or toasted. Some pop-up toasters, such as the Dualit 4 Slice Architect Toaster, have extra-wide slots for thicker breads and bagels.
Toaster Oven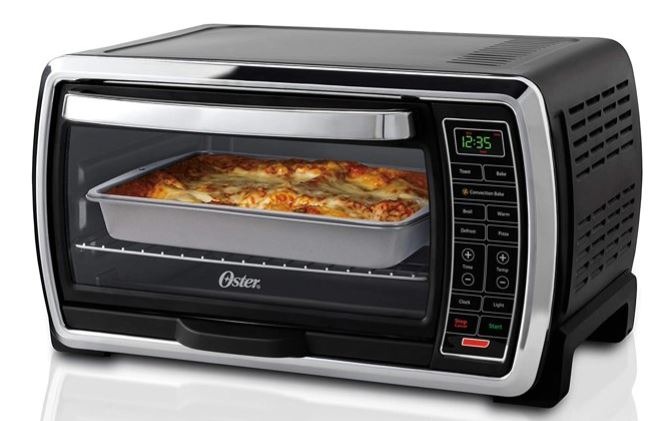 Toaster ovens are another kind of toaster that can be used in homes or restaurants. They are larger than standard toasters but smaller enough to be placed on home kitchen countertops.
You can use these types of toasters for baking, broiling, or warming up foods as well as just simply toast your bread or bagels. Some people use them as conventional ovens because they cook foods faster than regular ovens do.
Countertop toasters
Countertop toasters are the standard models found in most kitchens. They feature a handle that lowers and raises a toast, as well as control knobs for adjusting the settings. These toasters generally have slots that accommodate several slices of bread and are placed on kitchen countertops.
In-Built Models
In-built toasters are built into your kitchen cabinets or benchtops. This can be part of the original design or can be retrofitted into existing kitchens. These stylish units are often more expensive than countertop models and have limited functionality, although they do offer a sleek alternative to other types of toasters.
Commercial Toasters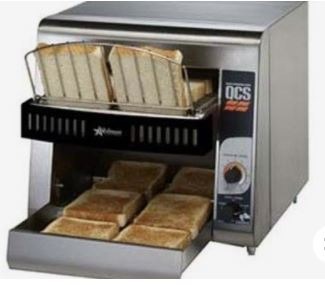 Commercial toasters are a great kitchen addition that can help you save time and money. Commercial toasters are available in a pop-up and conveyor styles, and they can be used for bagels, breads, English muffins, and more.
These types of toasters can toast up to hundreds of slices per hour to keep up with your busiest times. You can also find models that come with bun warmers or holders for pastries so you can serve a variety of breakfast items.
Choose from stainless steel commercial toasters for a durable product that can stand up to heavy use in your commercial kitchen.
Things to Consider before buying a Toaster
A toaster is a home kitchen appliance that most people use at least once every day. When it comes to purchasing a toaster, you will want to consider several things before making your final decision.
Size of Your Home Kitchen
When you're looking for the best toaster oven, first determine how big of an appliance you can fit in your home kitchen. If you want an extra-large capacity toaster, consider a full-size toaster oven that holds up to six slices of bread or a 13-inch pizza. Some models are large enough to fit two 12-inch pizzas side by side.
If you're short on kitchen space or only need to toast a few slices of bread, then look for smaller options with capacity ranging from two slices of bread up to four or five slices at a time. The best small toaster ovens are compact enough for even the smallest kitchens but are still powerful enough to cook entire meals.
Number of Slots
There are two and four slot varieties of toasters available. You can also find six and even eight slot varieties, but these are not as common. If you or your family eats a lot of toast, you may want to go with the four-slot variety. Four slots will allow you to toast twice as much bread as the two slot variety
Size of Slot
You will also want to consider the size of the slots when choosing a new toaster. If you like thick bread such as bagels or Texas toast, you will want to make sure that your new toaster has wide slots. Most models have slots that are 1 1/2 inches wide, but there are some out there that have larger slots
Crumb Tray
The crumb tray is one feature that many people do not look for when they are shopping for a new model. A crumb tray is designed so that all of the crumbs fall into it instead of on the countertop where they can be difficult to clean up and find later
Settings for Bread
Do you need bagel or sandwich settings? Some models have specific settings for different types of bread such as bagels, English muffins, or thick-cut bread. Others offer "sandwich" settings that let you toast the outside while warming the inside of a sandwich (no more soggy bread). If either of these features appeals to you, look for a model that offers them.
Timer and Controls
If you're used to a manual lever on your current toaster, moving up to an automatic pop-up model may be disorienting. But automatic pop-up models are more convenient because they free up counter space by eliminating the need for a lever; they also tend to be less expensive than lever models.
Toasting elements
Conventional toasters use wires as heating elements, while infrared models use ceramic plates. Most experts agree that infrared models produce better results than conventional ones do.
Extra features
Toasters today come with various extra features such as reheat, defrost, and a bagel setting. These settings enable the user to make use of those functions without actually having to put in much effort. Other than these settings, other extra features include LED indicators, countdown timers, and different types of slots for different types of breads. You can choose any of these depending on your needs and budget.
Browning settings
Everyone likes their toast browned differently and hence it is important that you choose a toaster that comes with browning settings so that everyone can make their toast just the way they like it.
Some people like their toast very lightly browned while others like it really dark brown. If you have children at home, then they might prefer something in between! A good option would be buying a toaster with 6-8 browning settings so that everyone can get what they want.
Aesthetics
Bread toasters come in a wide range of styles from sleek and minimalist to retro with chrome accents and brightly colored housings; there are even options available with fun cartoon characters on them, such as those from Star Wars™ or the Disney Pixar Cars franchise. Choose one that suits you most.
How Toaster Ovens Work
A bread toaster is a home kitchen appliance that turns ordinary bread into browned, crispy toast. The appliance uses electric heating elements (or infrared in some cases) to heat up the exterior of a slice of bread to about 300 degrees Fahrenheit (150 degrees Celsius). Once the desired amount of time has passed, the toast pops up out of the toaster, ready for consumption.
Here's how a Bread toaster work;
A bread toaster is a small appliance that is used for browning slices of bread. The most basic type of toaster has two slots where the slices of bread can be inserted, with a lever that can be pressed down to start the browning process.
When the lever is pushed down, the heating elements inside of the appliance are activated, and begin cooking both sides of the toast simultaneously.
When each side has reached the desired level of browning, a spring mechanism pops up the toast and turns off the heating elements at the same time.
Various Modes of Operation of a Toaster
Toasting
Toasting is the process of browning bread. Some kinds of toasters have a pop-up mechanism to raise the toast when it is done, while others rely on users to manually pull the toast out when it's reached the desired shade.
Baking
Toaster ovens combine the functionality of a conventional oven with that of a toaster for preparing individual portions of food. They are typically smaller than conventional ovens and can be placed on a countertop.
Toaster ovens are used to toast bread or bagels, but they can also heat up leftovers, warm frozen foods, and even bake chicken nuggets. They're ideal for cooking quick meals in small spaces like college dorm rooms and office kitchens
Reheat
The reheat setting is used to warm toast that has become cold after it has been made. This is handy for when someone gets distracted by a phone call or a knock at the door and their toast goes cold. It does not take long to reheat a slice of toast and if you use the reheat function, you can expect the toast to be ready within less than 30 seconds.
Cancel
If you think that your toast is done but then it's not, you can always hit the cancel button on your toaster and stop the process immediately. This could also save you from burning your toast and having to throw it away.
Defrost
It's great if you have frozen bread and want to have a nice piece of toast in the morning, but how do you use frozen bread in a toaster? The answer is simple — just use the defrost setting on your toaster. If you have forgotten to take out your loaf of bread from the freezer overnight, this will come in handy.
Bagel
This function is used for bagels, muffins, or other buns as they need different heating on both sides i.e., less heating on the cut side and more on the rounded side which is opposite in the case of normal bread slices where more heat is required on the cut side and less on the rounded side which is already exposed outside and hence has a lot of heat already in it compared to cut side.
FAQs
Do I need a 2 or 4-slice toaster?
When choosing a toaster, there are two major factors that you should take into consideration: the number of slices you need and the types of toasts you want.
If you're a single person or just a couple with no children, a 2-slice toaster will be more than enough for your needs. This type of toaster takes up less counter space and is generally more affordable than 4-slice models.
If you have a family or regularly entertain guests, however, then it's best to go with a 4-slice toaster. It will allow you to prepare food faster, so everyone can sit down and eat together. You'll also need a large enough kitchen counter or table where the appliance can be placed without taking up too much space.
What is a Toaster Oven?
A toaster oven is a small oven that has a built-in timer. The most basic models have toast settings, bake and broil capabilities, and a crumb tray. Advanced models may have digital controls, convection features, and glass doors.
The main advantage of owning a toaster oven is the ability to cook food faster than a conventional oven. Since the air inside stays hot, it takes less time to heat up than an oven, which also means it uses less energy. It's also easier to clean because it's smaller than an oven and has fewer parts.
What Is the Best Toaster On the Market Today?
If you need a toaster that can handle two or four slices of bread at once or even more, you have a lot of options. We've looked at dozens of the best bread 2- and 4-slice toasters, including an array of pop-up and toaster oven models, and this is our favorite.
The KitchenAid 4-Slice Long Slot Toaster
This is the best bread toaster that can handle any type of bread you throw at it. The KitchenAid 4-Slice Long Slot Toaster has an impressive range of features that make it more than worth its moderate price tag.
Has a Large Capacity
To start with, this toaster has great capacity: It can handle 4 slices of bread at once in its extra-long slots. You can also opt for the shorter slot setting to toast bagels or English muffins or anything else that needs some extra attention.
Have 6 Browning Settings
The KitchenAid comes with six browning settings for your toast, and there are separate buttons for bagel mode (toasts just one side), frozen mode (for thawing frozen bread before it browns), reheat (if you want to warm up your toast without making it darker) and cancel (if you want to kill the cycle early).
References
https://www.hagley.org/librarynews/history-making-toast
Dana Gloger (31 March 2009). "A Toast to the Toaster… 100 Years Old and Still Going Strong". Daily Express. Retrieved 31 March 2009.
Costanzo, Sam (25 July 2013). "This high-tech toaster can Tweet". The Boston Globe. Boston: NYTC. ISSN 0743-1791. Retrieved 17 March 2014.
https://ivypanda.com/essays/toaster-its-elements-and-working-mechanism/