Last Updated on July 4, 2021 by homeguide
Ariel Platinum dz972f8 steam showers have gained a lot of reputation for giving luxurious steam baths at home.
It is easy to transform your home bathroom into a luxury spa with this Ariel steam shower. It is easy to use, will increase the resale value of your home and comes with a bucketful of health benefits.
These are some of the reasons why many people are becoming more interested in installing this shower in their homes.
Ariel platinum dz972f8 steam shower review
Main Features
Features computer control panel with timer
It is a steam shower by Ariel
its dimension is 59 by 32 by 87.4 inches freestanding
It features a teak wooden floorboard
Ariel platinum dz972f8 is a self-contained steam shower
It features a 6kw steam generator
Has dual 8 inches rainfall showerhead
Contains a ventilation fan
Contains 20 body massage jets
Has 2 stools
It comes with a handheld shower
FM radio is included
Scents can be added and feature Chroma therapy lighting
Where to Buy Ariel steam shower
You can get this steam shower online. There is a huge collection of steam showers online to choose from and at an affordable price.
Steam showers will save you time and cost of visiting a spa. Platinum dz972f8 steam shower is a self-contained unit and occupies only a small space.
Have the ultimate showering experience with this shower. You will be able to shower while listening to music, and will enhance your mental and physical well-being with the calming scents of the aromatherapy system.
Create a therapeutic experience with Ariel steam shower's 20 acupressure massage jets. It is a unit for 2 people and comes with wooden stools that are removable.
Product Details
A steam shower is one of the home treats that will add value to your home and heighten your bathing enjoyment.
It is with no doubt that you will get a luxurious steam bath at home when you install this Ariel steam shower.
Picture this: you are tired after a long day of work. You enter into your Ariel Platinum dz972f8 steam shower, push on button and melt into a soothing cloud of steam on a bench. You emerge later feeling relaxed and renewed.
This kind of relaxation used to be found only in a spa. Many home owners now are installing steam showers to recreate the same experience at home.
How does Ariel Platinum steam shower work?
The design of Ariel steam shower is straightforward. You simply push on a button in the computer control panel for steam to come out. This steam shower features a 6kw steam generator which needs to be connected to your home's plumbing.
Pushing a button in the computer panel activates the generator to be filled with cold water and to heat water. Steam is then generated from the boiling water which is channeled through the steam shower system.
It emerges through the steam head and fills the bathroom with lavish steam. Using the digital control of the shower, you only need to adjust temperature and the 6kw steam generator will heat the cold water to produce steam.
For those worried with slipping and falling in the bathroom, this Ariel steam shower features a teak wooden floorboard which is safe to use. The digital control makes it easy to operate. This includes adjusting temperature and shower time.
Steam shower Luxurious Features
Some steam showers like Ariel Platinum dz972f8 comes with extra features such FM radio to allow its user to listen to music while relaxing. The manufacturers nowadays have focused on the home spa market offering a complete steam shower unit like this capable of soothing ached muscles.
You can add a variety of scents in this shower. It also comes with Chroma therapy lighting.
Pros
There is nothing refreshing and relaxing than stepping into a steam shower after a tough day at work. You don't get that indulgence by visiting an expensive spa only; Ariel steam shower is capable of giving the same feeling in your own home.
Cons
It is a bit expensive but definitely worth your money.
Health Benefits
This shower comes with lots of health benefits. 20 minutes of steam per day is enough to improve your skin's tone and clarity. Steam opens unblocks blocked pores making it perfect for skin treatment. It gets rid of bacteria, dirt and dead skin cells during a steam bath.
Soothing Heat
The heat of a steam shower is soothing and that's why many athletes, stay home mom, or work people will head straight to their home bathroom for relaxation after a workout or hard day at work.
A steam shower is capable of soothing tired and ached muscles. The 20 acupressure massage jets of this steam shower further relaxes tired muscles.
Heat has been proved to increase blood circulation. This is the main reason why massage products have heat feature to enhance their massage and increase blood circulation.
Blocked Sinuses Relief
If you have sinus congestion regularly, you definitely need a steam bath. Steam has been proved to open up blocked sinuses thereby offering relief.
Stress Relief
Steam showers are so relaxing. The steam generated will melt away any tension and stress from work. Taking a steam bath before going to bed can help you sleep better.
Is Ariel Platinum dz972f8 steam shower Worth Buying?
Shower while listening to music with this Ariel Platinum dz972f8 steam shower. It is fully contained with 6kw steam generator, shower head, hand held shower, teak wooden floorboard, self-contained and 2 stools.
You can infuse calming scents in this steam shower. 20 acupressure massage jets further increases the value of this steam shower. This steam shower combines the benefits of a shower and steam. Instead of visiting an expensive spa, have 1 installed in your home.
They are easy to operate and consume less water. Apart from health benefits like improving blood circulation and skin, steam showers are instant.
Steam Shower Buying Guide
What do home steam showers do for you?
Imagine coming home from a hard day's at work and stepping in your steam shower. Steam showers are so relaxing and soothing.
They provide uncountable mental ad health benefits and that's why you will find them in spas, fitness clubs and gyms.
Though a bit expensive, they are worth the investment. Installing one is the best thing you can do for your health.
Gives clear and Moisturize Skin
20 minutes spent in your steam shower can improve your skin appearance. Steam is known to cleanse skin and open clogged spores. It will get rid of dead cells and dirt that have built up. In turn, your skin's tone and clarity will be increased.
Gone are the days when you used to take a trip to a health spa in order to have a luxurious steam bath. Install one in your home and take a steam bath whenever you feel like.
A source of relaxation
Not only do steam showers moisturize skin but they are a great source of relaxation. They will calm your nerves with their spa like features such as aromatherapy, steam and massage jets.
They also create a romantic atmosphere where you and your partner can go to relax. Ariel steam showers features massage jets and aromatherapy.
Massage is known to relax the body while aromatherapy is known to calm the nerves.
Stress Management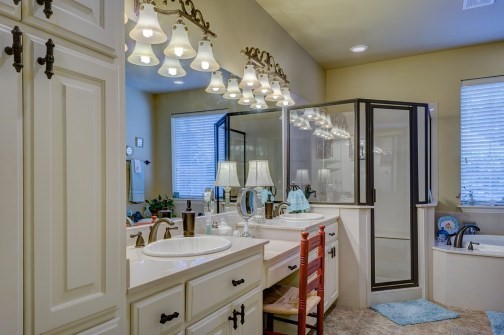 A steam shower would be ideal for people who work in a stressful environment. It is also perfect for stress, anxiety and depression management.
Almost anything can cause stress. Loss of a loved one, financial problems, stressful jobs, personal relationships and parenting can all cause stress. Stressful situations are not good for your health. They increase stress hormones such as cortisol that are responsible for many health conditions of the body.
These are events that you cannot control in life hence live a positive life and relax as much as you can especially if you have stress and depression. Manage your stress with this shower and lead a happier and healthier life.
Improve blood circulation
Studies and medical journals have shown that heat emitted in a steam shower can improve blood circulation in the body. It increases blood flow by widening the blood vessels.
This can bring down your blood pressure. In fact, steam shower can be used as an alternative medicine to some medical conditions such as sinuses, stress and constriction of blood vessels.
Treat lung Disorders
For centuries, inhaling the steam have been used to treat lung disorders. According tomedicalnewstoday, steam is a natural way to cleanse your lungs. People with breathing problems undergoes a steam therapy to improve breathing and remove excess mucus from the lungs.
Additionally, steam breathing is ideal for people who smoke, are exposed to air pollution, chemicals and those with asthma and obstructive pulmonary diseases.
Pollutants and smoke will often make a person's chest feel inflamed and congested due to inflammation.
Inhaling water vapor will open the airways and relieve the inflammation. Steam adds warmth to the air which help loosen mucus inside lungs and the airway.
Add value in your home
A steam shower such as Ariel platinum dz972f8 is a great addition to any home. It will add value to your home and save you money needed to go to a spa.
What are the main beneficial features of a steam shower?
-It has an air tight enclosure that keep steam in the shower
-It features a control panel with timer. This helps a user to activate the shower, adjust temperature and time
-Most features a wooden floorboard that are non-slip
-Some come with special features such as massage jets, FM radio, aromatherapy and mood lighting.
-A steam shower comes with steam generator for heating water
-Additionally, it is designed with a rainfall shower head and stools for sitting down
They are better than saunas; unlike sauna, no need to wait for steam. It will give you a luxurious experience and yet take limited space in your home bathroom.
Please Note: Steam treatment is not ideal for people with heart disease, blood pressure, pregnant, people with epilepsy and users of mild altering drugs such as tranquilizers.
What is the best steam shower?
Ariel platinum dz972f8 steam shower
Main Features
It is a self-contained steam shower
It features a teak wooden floorboard
It is a product of Ariel Company
It is designed with aromatherapy system, FM radio and chromatherapy lighting
Comes with a 6kw steam generator
You can relax with its 20 body massage jets
comes with a handheld shower and rainfall shower head
If you are looking for the best steam shower to calm your nerves and relax your body, I would recommend Ariel platinum dz972f8 steam shower. It is from a renowned brand, Ariel and has been in the operation for over 15 years now.
You will shower while listening to music from the radio and breathing the calming scents.
They provide high-quality bathroom products at competitive prices. You will get the same spa like experience with this steam shower. It is even designed with special features such as massage jets to make sure you feel relaxed.
How Much Does A Steam Shower Cost?
Steam showers costs between $1500 and $3000. They are a worth investment because they combine the benefits of a shower and a sauna.
They not only create a luxurious environment but you will get to enjoy their numerous benefits such as increase of the value of your home, offer source of relaxation, improve skin conditions such as asthma and lung diseases.