Last Updated on December 12, 2021 by homeguide
Get the most out of your food processor by knowing how to use it!
Use it to puree, shred, slice, chop fruit and vegetables, blend to make sauces, dips, mix and knead dough, grind to make nut butters, grate cheese, and many more in your home kitchen.
Before using it, make sure it is clean and place on a dry place on your home kitchen with controls facing you. Do not plug it in until it's fully assembled. If you are looking to buy one, have a look at this Kitchenaid 12cup food processor.
Kitchenaid 12cup food processor
Main Features
-Comes with 3 discs for slicing and shredding
-Has a pulse control
-Has dishwasher safe parts
-it is a 700-watt food processor
-You will also get egg whip, dough blade, citrus press, mini blade
-Has a 12 cup work bowl, 4 cup mini bowl, and 10 cup chefs bowl
-Brand is Kitchenaid
700 Watt Food processor
If you are shopping for a food processor, select a powerful one. It will be able to run longer without burning. Also, a powerful motor like 700 watts will speed through slicing and chopping tasks.
You want your food processor to be able to properly grind spices, knead stiff dough, shred hard cheese, chop carrots and that's possible with more force or power.
3 discs for slicing and shredding
The best food processor like Kitchenaid 12cup food processor comes with several blades and discs such as egg whip, dough blade, citrus press, mini blade and slicing and shredding discs.
The blades are made of stainless steel, built to last and perform tough jobs such as chopping raw carrots, shredding hard cheese, slice and shred veggies, make breadcrumbs etc.
Pulse Control
I have had this food processor for almost 3 years in my home kitchen and I love its pulse feature. Pulse control will be useful when you want to process something but not so much. When you have reached your desired texture, you release the button.
It gives you control over the chopping process.
Big Processor
This home kitchen appliance is for family size. It comes with a 12 cup work bowl, 4 cup mini bowl and 10 cup chefs bowl perfect for preparing food for a large family.
If you sometimes cook large meals or have visitors who frequently visit you, you also need this big processor.
How to use a Food processor
1. Select blade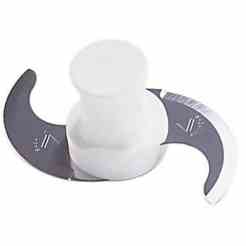 Select the blade that you want to use and put it into the working bowl of your food processor. There are different types of blades that can be used with your food processor depending on your needs. They include the following;
-S blade
-Dough blade
-Chopping blade
-Shredding disc
-Slicing blade
The blades and discs are sharp, handle them with care.
They rapidly cut, slice or chop vegetables, fruits, hard cheese and knead dough. They will process carrots, onions, cabbages, beetroots, just to name a few.
Please note:before operating any food preparation home appliance, first read its operating and safety instructions.
Set the work bowl onto the base and use its handle to lock it.
2. Add in the ingredients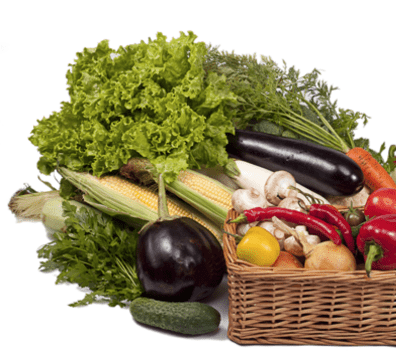 There are recipes that require you to mix all food instead of adding them one by one. In this case, put the ingredients in the processor.
-When adding liquids, be careful not to exceed the fill line.
-Do not put hot food in the food processor.
Most of these home kitchen machines have 3 controls,on, offandpulse.
Lastly, twist the lid until it locks into place before switching it on.
3.Process your Food
Plug in the housing base. You are now ready to operate your food processor.
-The "on" switch process food uninterruptedly until you press the off button
-The "pulse" switch is normally used for controlling the chopping. Hold the pulse button for a few seconds and then release. Repeat this until you achieve your desired texture.
-Read the manufacturer's instructions if your processor has more than two buttons.
4.If there are any more ingredients, add them
There are recipes that requires you to gradually add ingredients instead of processing them all together. You can add ingredients if the machine has a feed tube on the cover.
If your machine does not have a feeding tube, switch it off and add ingredients.
Press the off button when finished
Operating and safety instructions of a food processor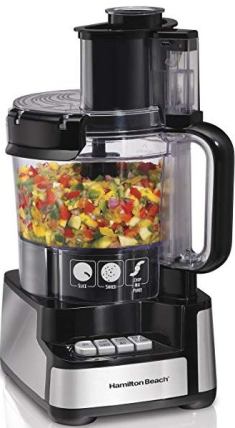 –Keep out of reach of children
-Make sure cover, feed tube and bowl are securely locked in place before using the food processor
-Clean and dry the machine before using it because water can cause electric shock
-The base of a food processors house the motor henceshould never be immersed in water. Wiping it with a damp cloth is enough.
-Do not operate any type of food processor when under the influence of alcohol
-If it feels too hot to touch, do not operate it again
– If the cover is not secured in position, the processor may not start
-Avoid coming into contact with moving parts. While processing food, the processor should be completely covered.
-Before removing cover of the machine, first stop its motor
-Power cord and socket should always stay dry
-Turn it off when not in use
-Never push food down with hand when slicing or chopping food; always use a pusher. Use it when you have stopped the motor
Cleaning your processor
As soon as you finish preparing your food, remove the cover, bowl and blades and wash them using soap and water. Wipe the electrical components with a wet cloth and remove any dirt of food or liquids.
Allow the parts to dry then reassemble your food processor.
Do not immerse the electrical part in water, particularly when connected to power. This will destroy the food processor and possibly cause an electric shock.
Do not touch the sharp parts of processing blades. Choose a dry place in your home kitchen to store your food processor.
Using Different blades
Some of these home food preparation machines come with a confusing array of attachments. They include a dough blade, a blender, a chopping blade, a slicing blade, a juicer attachment, a shredding or grating disc, and even a spiralizer.
Chopping blade
Place the blade over the work bowl accessory adapter. Fully assemble the processor. Remove any seeds from your fruits or vegetables and add them to work bowl. Cover it and plug in the housing base.
You can pulse the food to chop or can use high or low speed to run the machine continuously.
Press the off button when finished
Slicing disk
The slicing disk slices fruits and vegetables to small, round pieces.
Shredding or grating disc
The shredding disk is placed close to the cover of the food processor
Use this bade to grate large quantities of cabbages, potatoes, zucchini, carrots and cheese. It mostly shreds most firm and hard cheeses.
Put in the S-Blade
Every food processor has an S-Blade (standard blade for processing food.)With this blade, you can chop, slice, shred and even grind ingredients to powder form.
Troubleshooting when processing your food
1. The motor slowed down when processing food
This occur due to heavy load of food. This will cause the motor to work harder. Try to reposition the food and try again.
2. Blade does not incorporate ingredients
Professionals' advices that you drizzle liquids which will allow the ingredients to absorb it.
3. Motor shuts off during operation
Check if the cover is securely locked. A motor may shut off to prevent it from overheating. If that's the case, give it like 20 minutes in your home kitchen to cool off before processing food again.
4. The motor does not start
The machine is not assembled properly. Many motors are designed with a safety feature to prevent it from starting if the whole processor is not assembled correctly.
5. The food processor vibrated during the operation
This is normal if there is a heavier load of food making the motor to work extra hard. Do not exceed maximum load capacity.
Foods that you can make with your food processor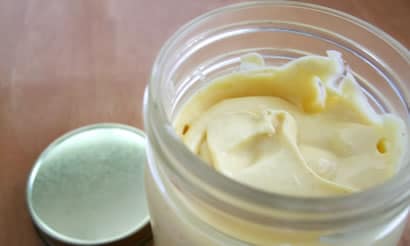 mayonnaise
Hummus
Pea nut butter
Mayonnaise
Dill butter
Vegetable cream cheese
Tahini dressing
Basic Vinaigrette
Sauce for your chicken recipes and many more
FAQs on how to use a food processor
1. What is the function of a Pulse Button?
A pulse button is one of the controls of a food processor. Its purpose is to control chopping, shredding or slicing. When you press the button, the home kitchen machine starts to work and when you release it, it stops working.
It provides more accurate control of frequency of processing.
2. Can you wash the removable components in the dishwasher?
It is safe to wash all removable parts of a food processor excluding the base that houses the motor.
3. Can any blade be used in kneading dough?
I would recommend using a dough blade that is either made of plastic or metal. It is ideal for kneading dough for pizza, cakes, and biscuits, just to name a few.
4. How to use a food processor to chop vegetables
Cutting vegetables in food processors might seem a straightforward process but it is not. You will need to select the right blade for chopping veggies. You can use the standard blade that comes with your food processor or chopping blade.
Before feeding into your food processor, make sure the vegetables are clean. You can peel any vegetables that require peeling; you can also chop the ends off some vegetables and even remove any unwanted parts.
Depending on what you are preparing, you can feed vegetables in your food processor one at a time or many
Close the processor and make sure the lid is securely closed.
You can use the pulse function to chop your veggies or choose other settings depending on the texture that you want.
After achieving your desired texture, you can turn it off
Verify if your vegetables have been chopped to your desired thickness. You can use a spatula to check. If they are ok, remove the vegetables and wash your processor.
5. How to use a food processor for baking?
If you are asking yourself this question, you have come to the right place. A food processor in your home kitchen can be your best friend when baking. It offers the easiest and fastest way of kneading dough.
It incorporates the ingredients very well and makes sure that you do not have unmixed floor. In order to knead dough with your food processor, follow these steps;
Make sure you have floor, butter, sugar, water and other ingredients that you will need
Place the butter, sugar and flour in your food processor
Close its lid, put it on and process until the butter is indistinguishable
Turn off your food processor, and open its lid
Add water and your other ingredients. Safely close your food processor and turn it off.
Process to mix well
Continue to process until smooth and well mixed.
In conclusion
A food processor can also be used:
In processing mayonnaise
To grind nuts
In making nut butter
For processing Bread crumbs and Cookie Crumbs